Some kind words from our 75+ New Orleans tennis players
(64,975 + nationwide)
Member Since 05/04/10
The recreational ladder is a great tool for meeting people in the area who enjoy tennis as much as I do.
B. Leatherman
Tennis-Orlando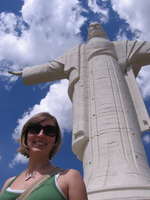 Member Since 07/08/10
TennisDC has been very helpful for meeting players in a new city. My tennis partners have all been very congenial and wonderful opponents.